RPG Maker MVRPG游戏制作工具,很早就久仰大名,很多经典的2D小RPG游戏都是出自它手,当前较新的版本即为MV,发布的游戏不仅仅限于Windows PC ,而是遍地开花。在Windows 或是OS X 的PC上制作你的游戏,然后开发出它的iOS、Android、Windows、OS X甚至是可以在浏览器上游玩的HTML5版本!作为一个门槛较低的RPG开发工具,但又不缺内涵,活用脚本便能获得意想不到的效果。这个多平台发布吸引了我,草草试了一下,本人也仅仅使用了3小时,即使这么短的时间,也不要担心没有收获。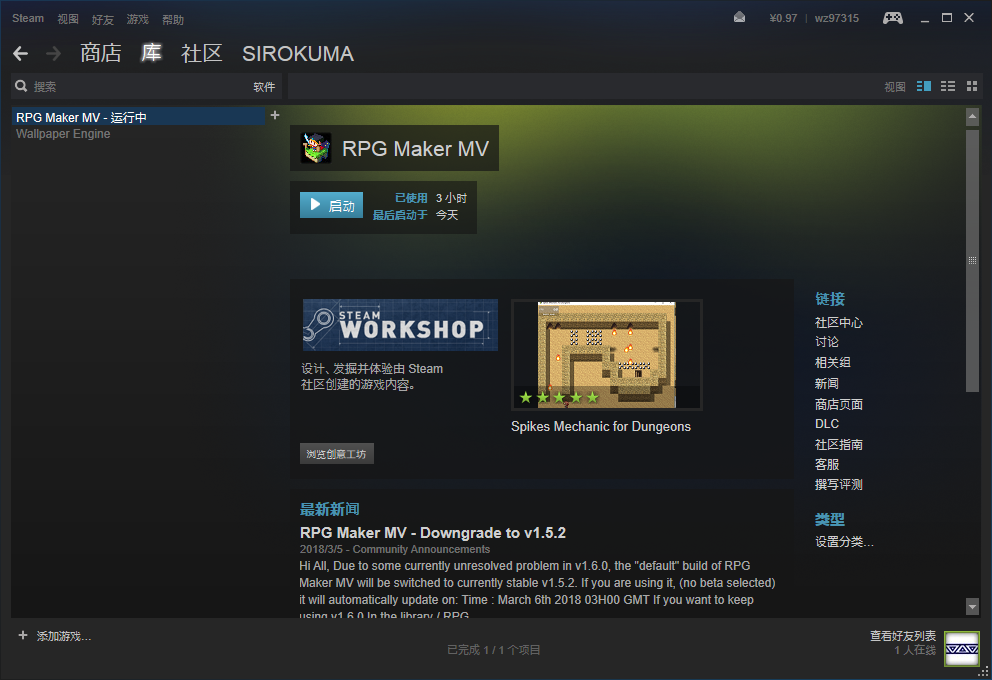 【简单的上手(点击跳转游戏页面)】注意:高峰是我的好友,此游戏是我们之间的日常问候,也就是做给他的,我们之间有特定的"语言暗号",比如:高峰最爱吃屎了,高峰,我家厕所有点脏,快来享受你的午饭(刮刮乐:文字颜色为白色),因此,如有介意,请不要试玩,另外本游戏流程十分短。只是简单地推荐这个RPG MAKER MV(Steam Link)。
—2018年3月16日—
[Maybe these need English so I did it]
I'm sorry, but the above introduction doesn't seem convincing. Now I'll talk about how I did it (I'm not a professional user, so it's only a small reference for you).
不好意思,只有上面的简介看起来毫无说服力,下面就来说说我是如何做的(我并不是专业的使用者,因此这对你来说只是个小小的参考).
Open your RPG Maker
打开你的RPG Maker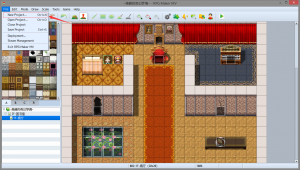 This is my last project, and you can ignore it, as shown click New.
这是我上次的项目,你可以无视他,如图所示点击New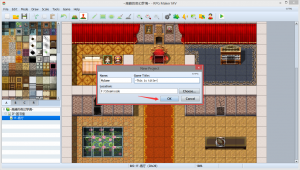 Enter the name and path you want and determine
输入你想要的名字和路径并确定
Patiently wait for it to initialize the completion
耐心等待他初始化完成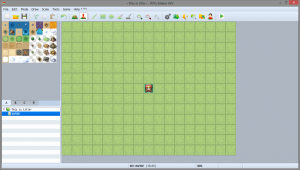 This is the result of your waiting – a clean, clean scene, don't worry, the back will be enriched by you.
这就是你等来的结果-一个干干净净的场景,别着急,后面将由你来丰富它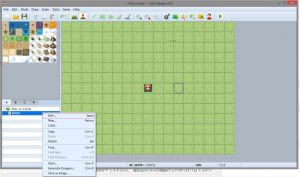 We can edit the current scene
我们可以编辑当前的场景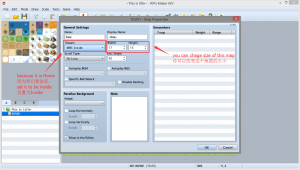 Let's edit it first and make him our home
我们先来编辑它,让他成为我们的家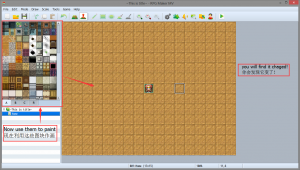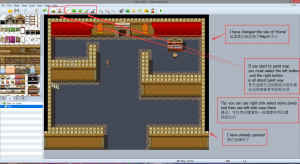 Here you are going to show your artistic talent.
这里就要展现你过人的艺术才能了~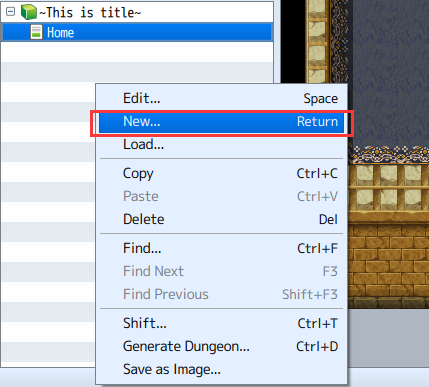 Only one scene is not enough to build a new one
只有一个场景并不足够,新建一个~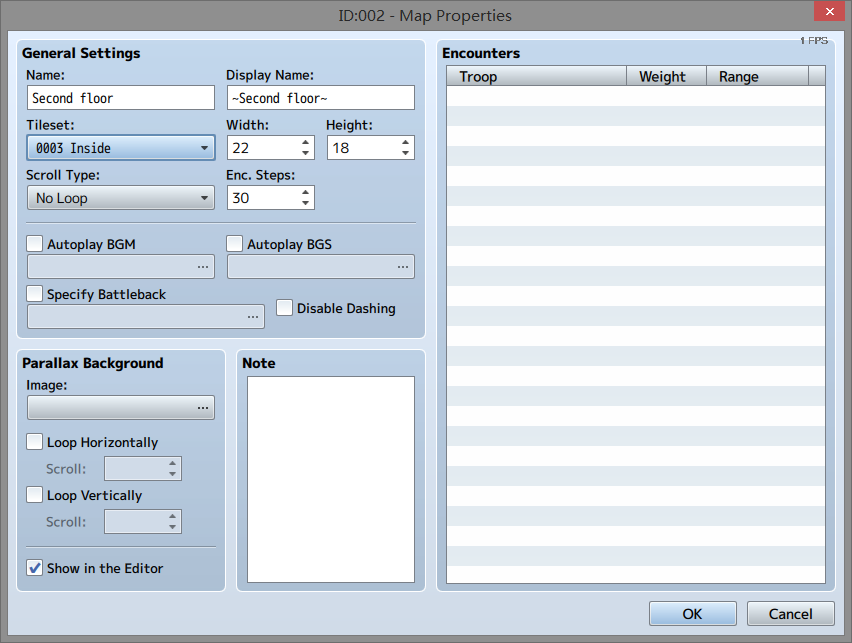 并且编辑它的属性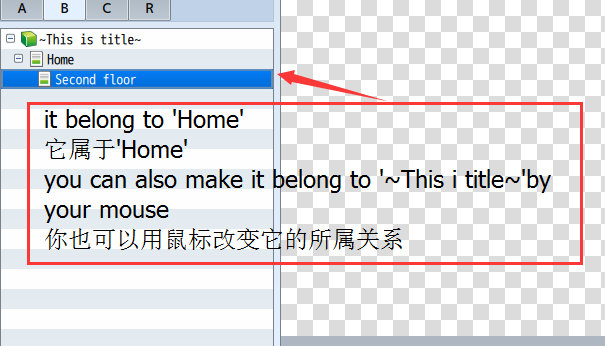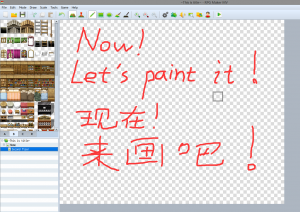 It's like our 'Home' to draw it
就像我们的'Home'一样来绘制它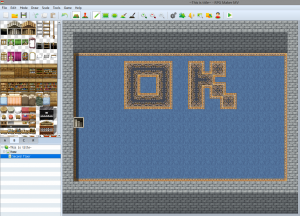 In fact, the above works only take 30 seconds
事实上,以上作品只需30秒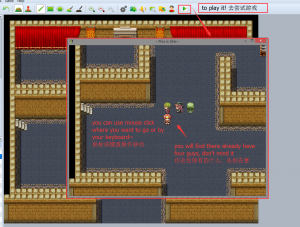 Maybe you've finished the basic scene, and you may not be able to wait and start playing.
大概已经绘制完基础场景了,你也许迫不及待,直接开始试玩~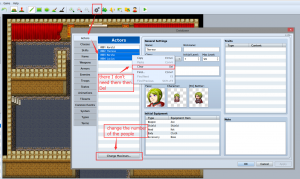 Editing game data, of course, there are many other related settings, it is not difficult to use, you can try to explore them ~
编辑游戏数据,当然这里还有很多其他的相关设置,使用起来并不难,你可以尝试探索它们~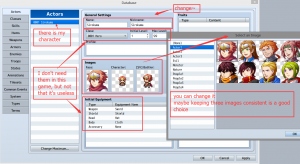 The above is the specific method of operation
以上便是具体操作方法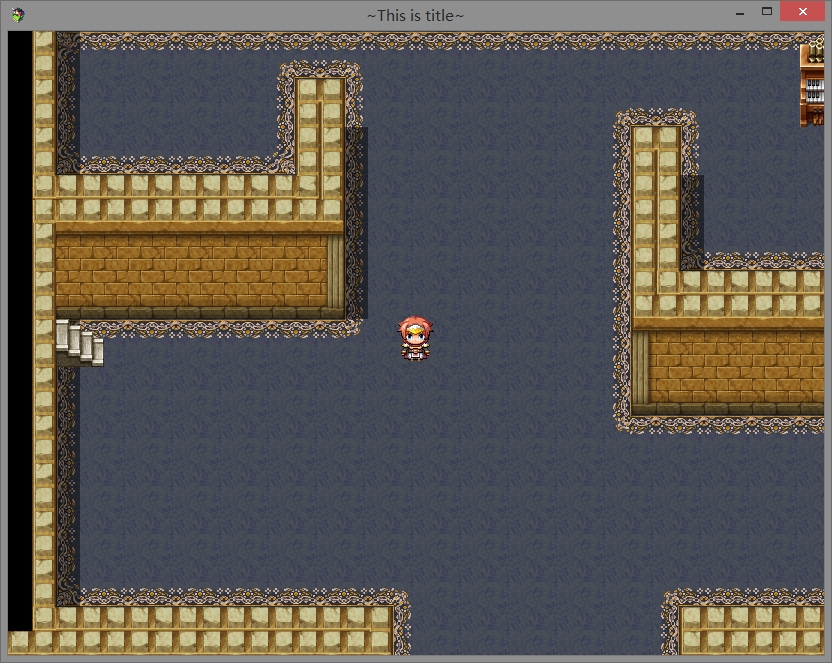 Show the effect, yes, only our protagonist is left
展示一下效果,没错,只剩下我们的主角了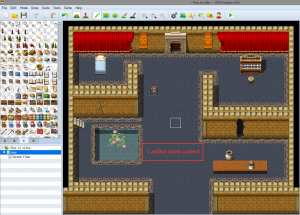 Add some elements
补充一些元素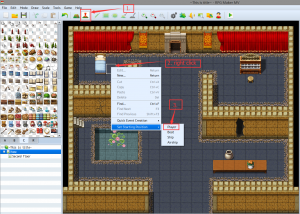 Next is the core of the game. There are few contents of game events, but you know they are very simple. You can draw inferences about them.
接下来便是游戏的核心了,游戏事件设置,这里我讲的内容十分少,但你要知道它们都非常简单,你完全可以举一反三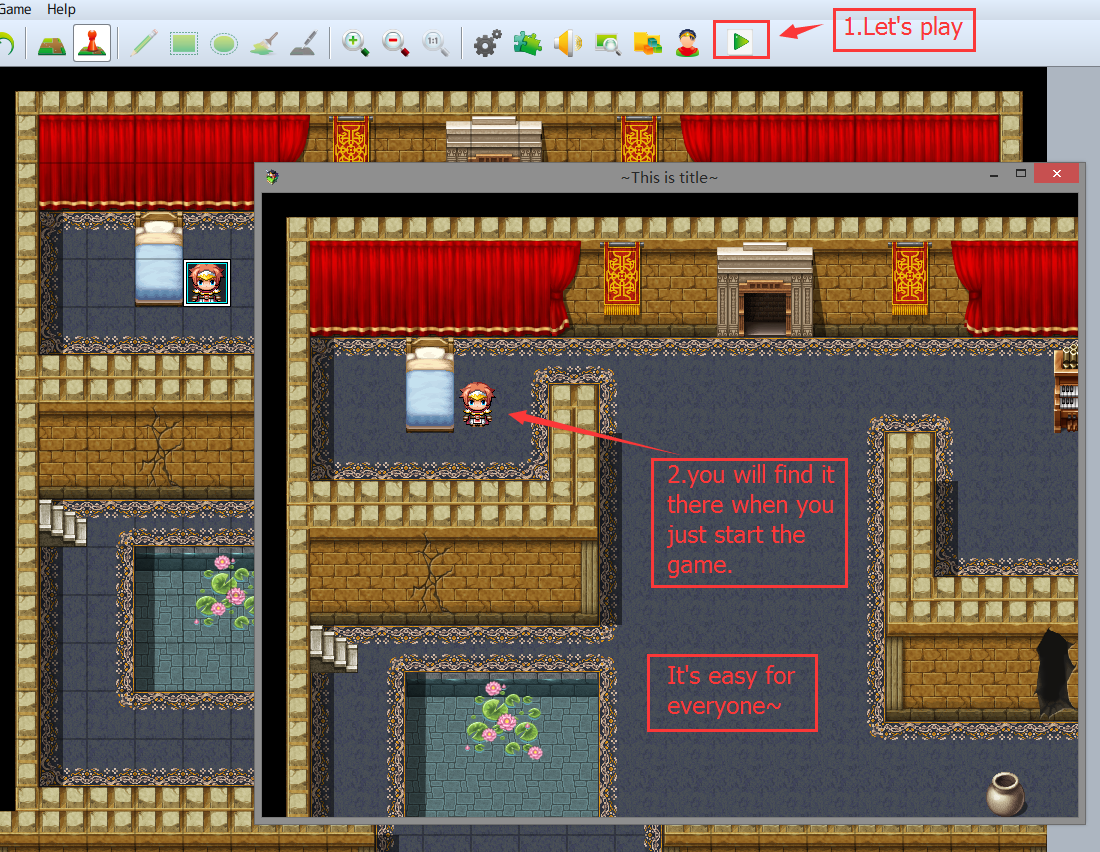 Try it, and it's expected.
试玩一下,果然在预料之内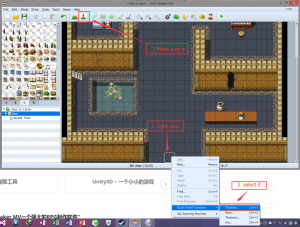 Here you set the transfer time. Generally, you need to set up two. After all, there is a return, but I only set one here.
这里设置传送时间,一般你需要设置两个,毕竟有来有回嘛,但这里我只设置了一个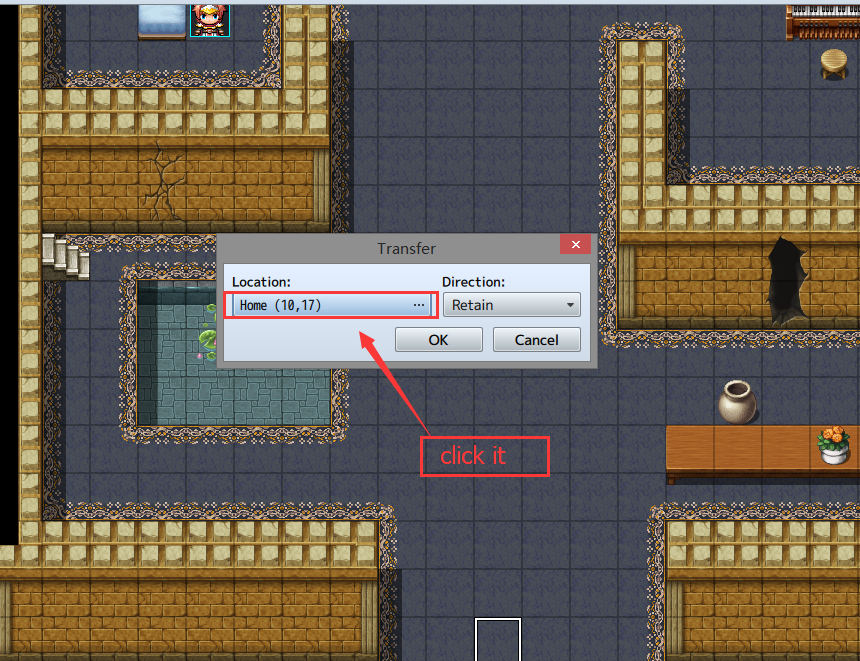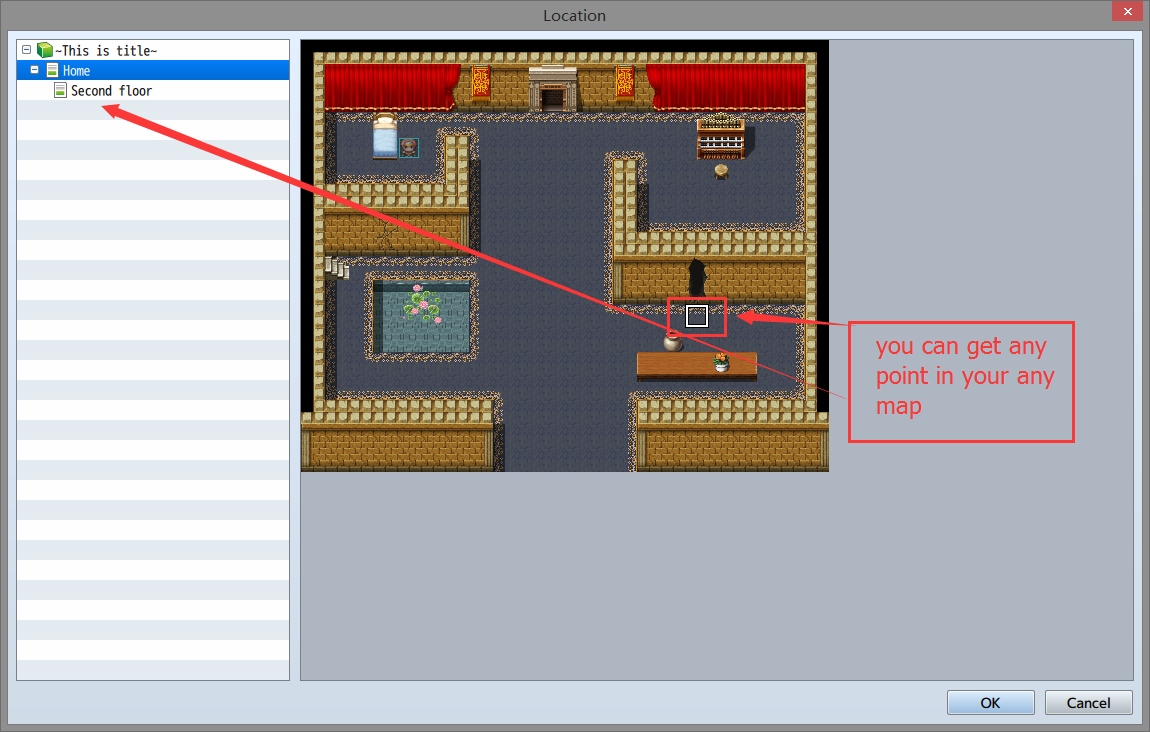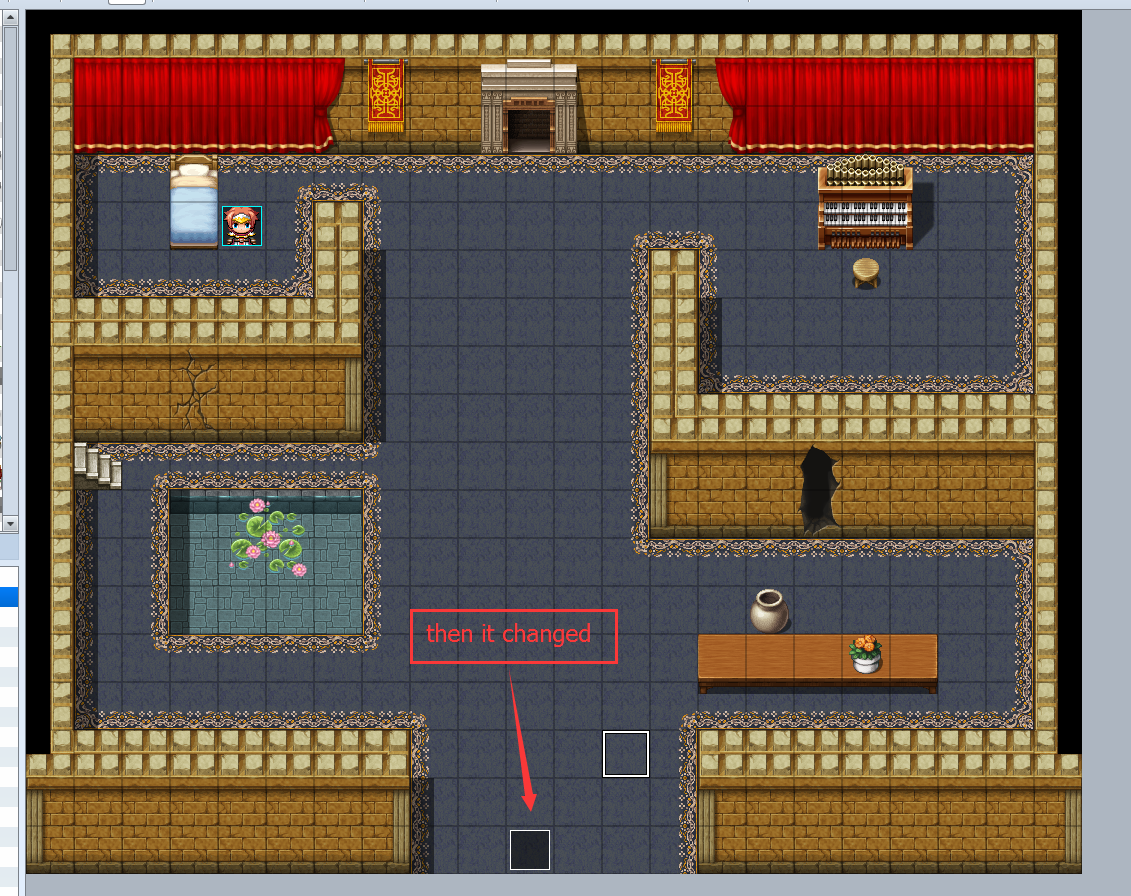 The local color of the event is darkened.
有事件的地方颜色变深了~

You can copy this event and paste it somewhere else (with the same effect)
你可以复制这个事件并且粘贴到其他地方(具有相同的效果)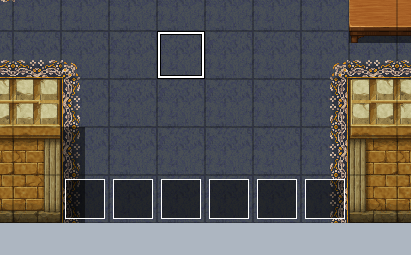 Like this, the export is sent.
就像这样设置了出口的传送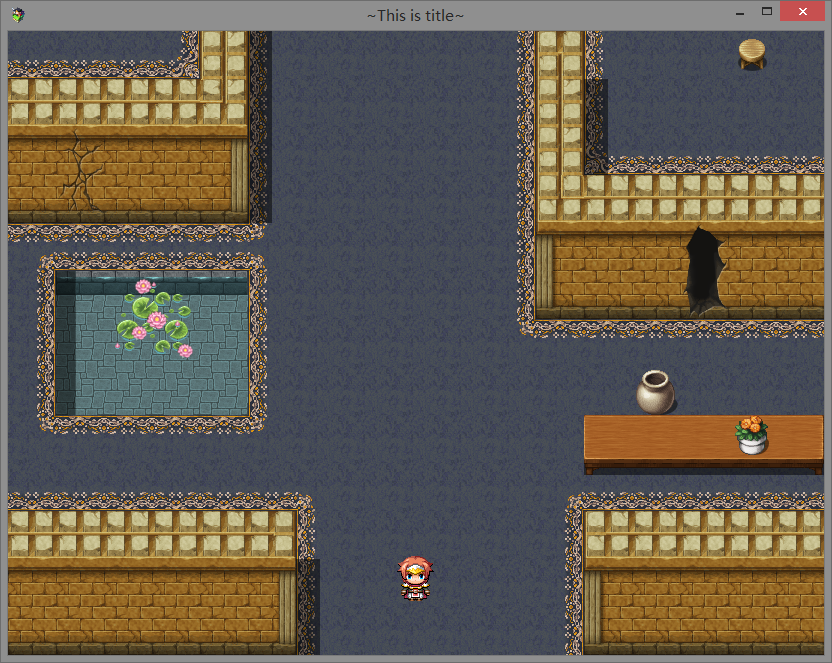 Come and try it and see how it works
来试玩一下看看它的效果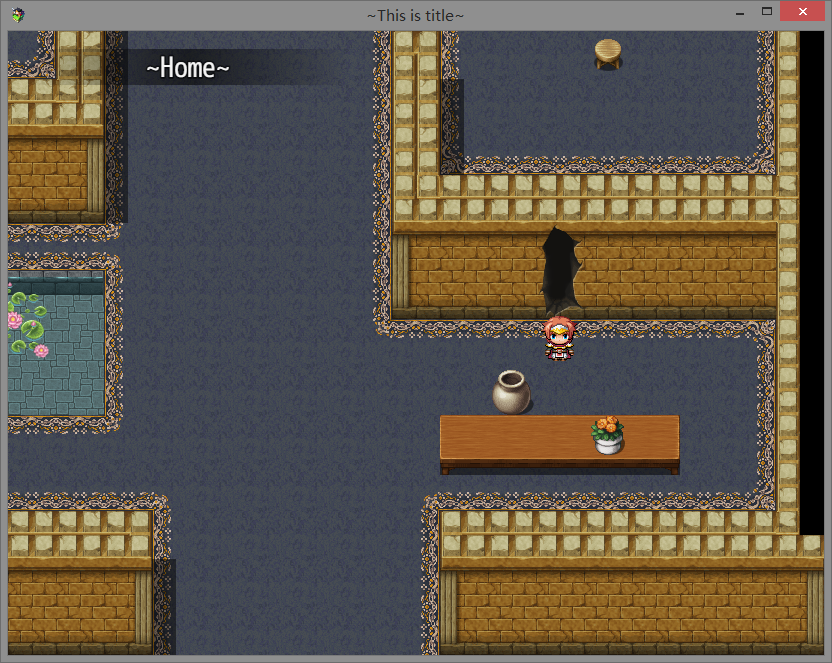 OK~
没错~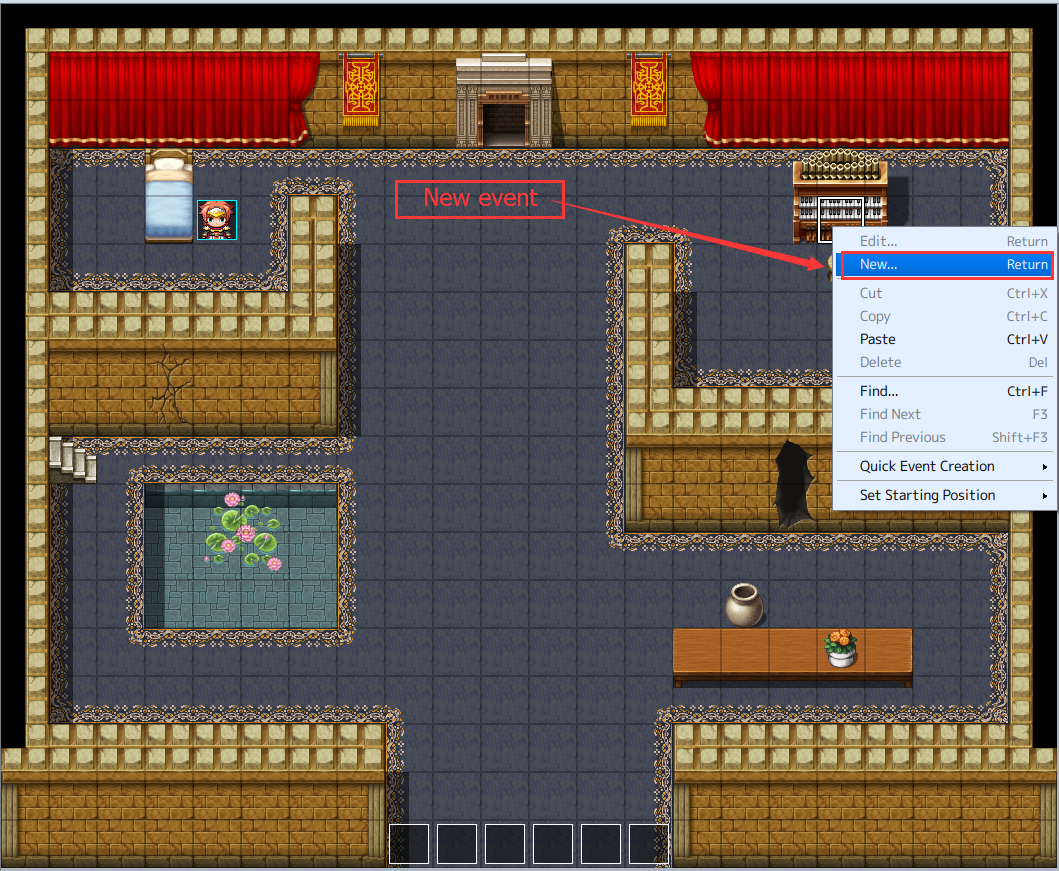 Next is the event editor, which can set many events in it, and there are conditions for triggering the events that I didn't mention, etc. It's like the conditional judgement sentence for programming, but it needs you to learn from other information.
接下来就是事件编辑器了,在里面可以设置非常多的事件,而且也有我没有提及到的事件触发的条件等等,这就像是编程的条件判断语句一样,不过这需要你参考别的资料学习了…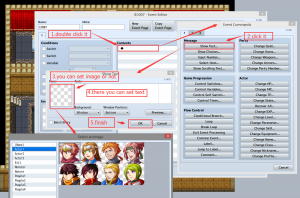 First, try to create a character dialog window
先来试验一下,创建人物对话窗口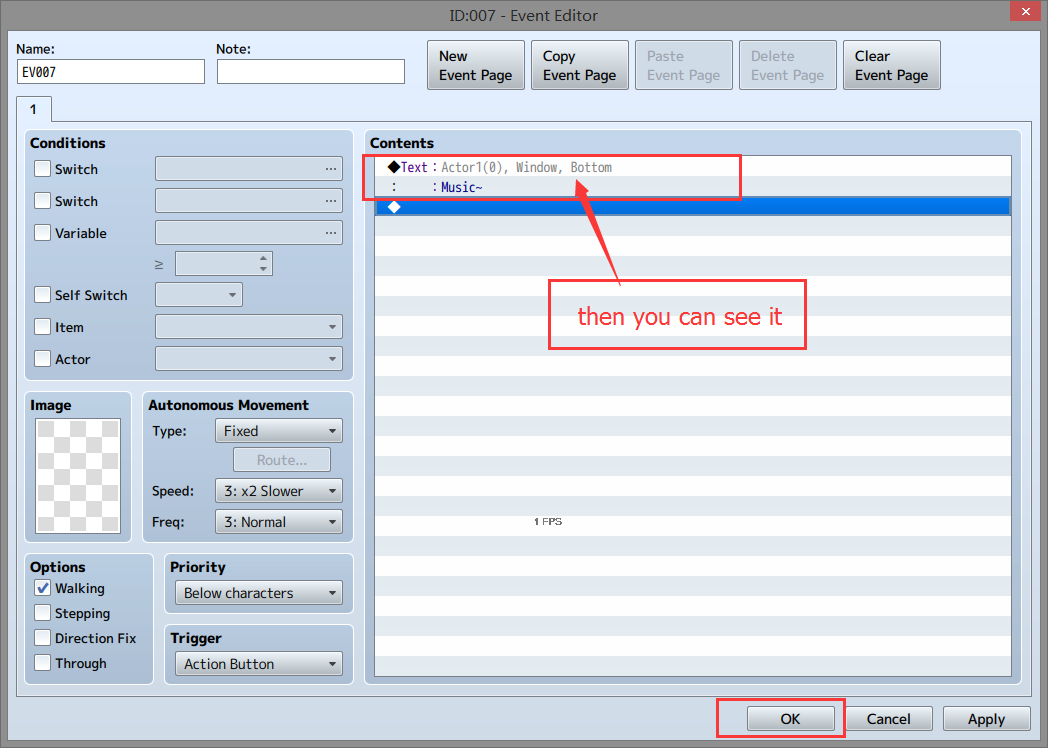 After that, you'd better not try to play now, or you will find it doesn't work. This is my omission. I will add it to solve it below.
完成之后的样子,不过你现在最好不要尝试试玩,不然你会发现它好像没有生效~这个是我的疏漏,我会在下面补充解决它的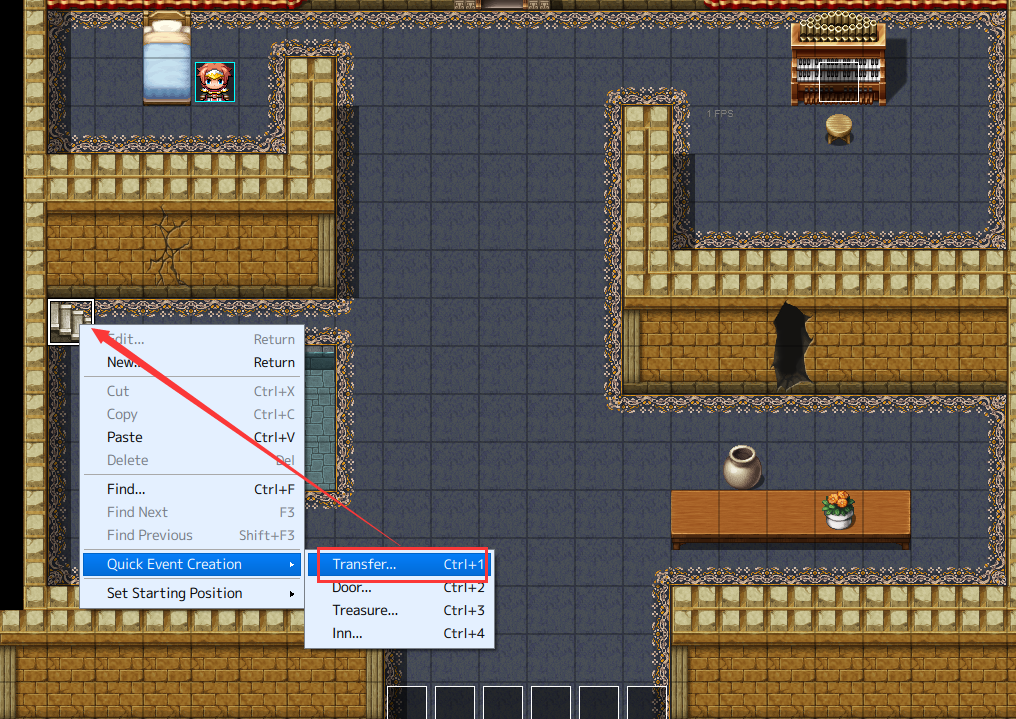 By the way, the stairs also need to be sent.
顺便想起来楼梯也是需要传送的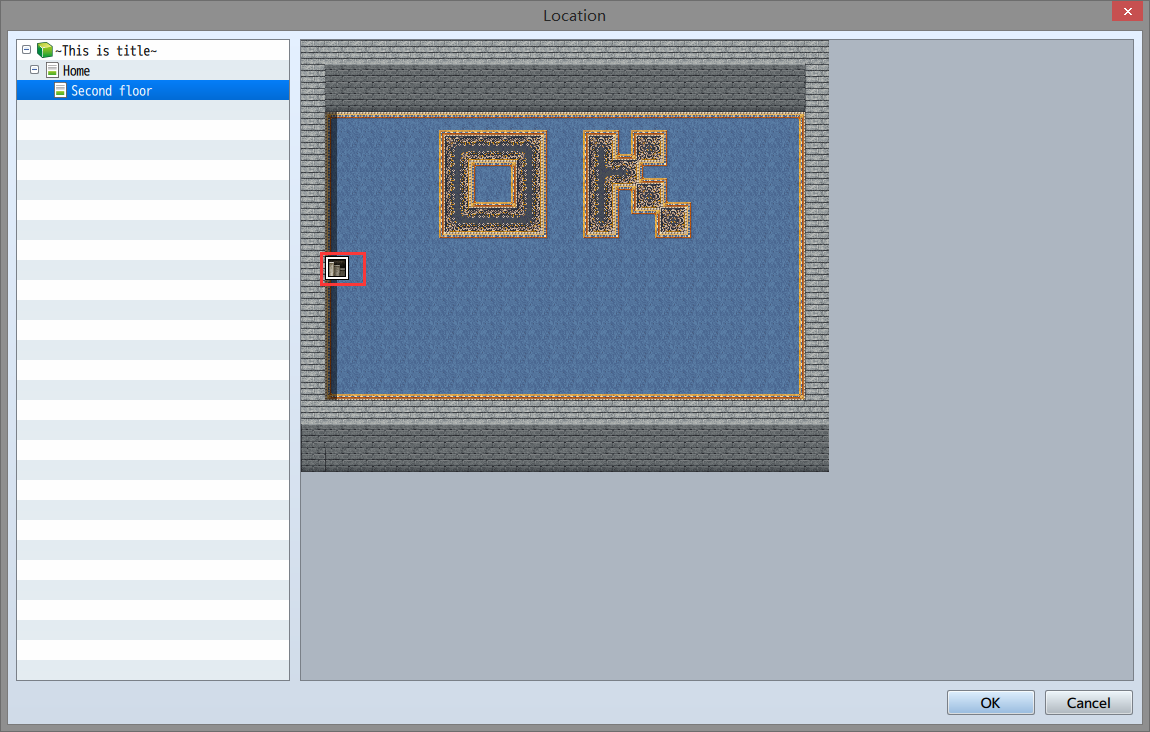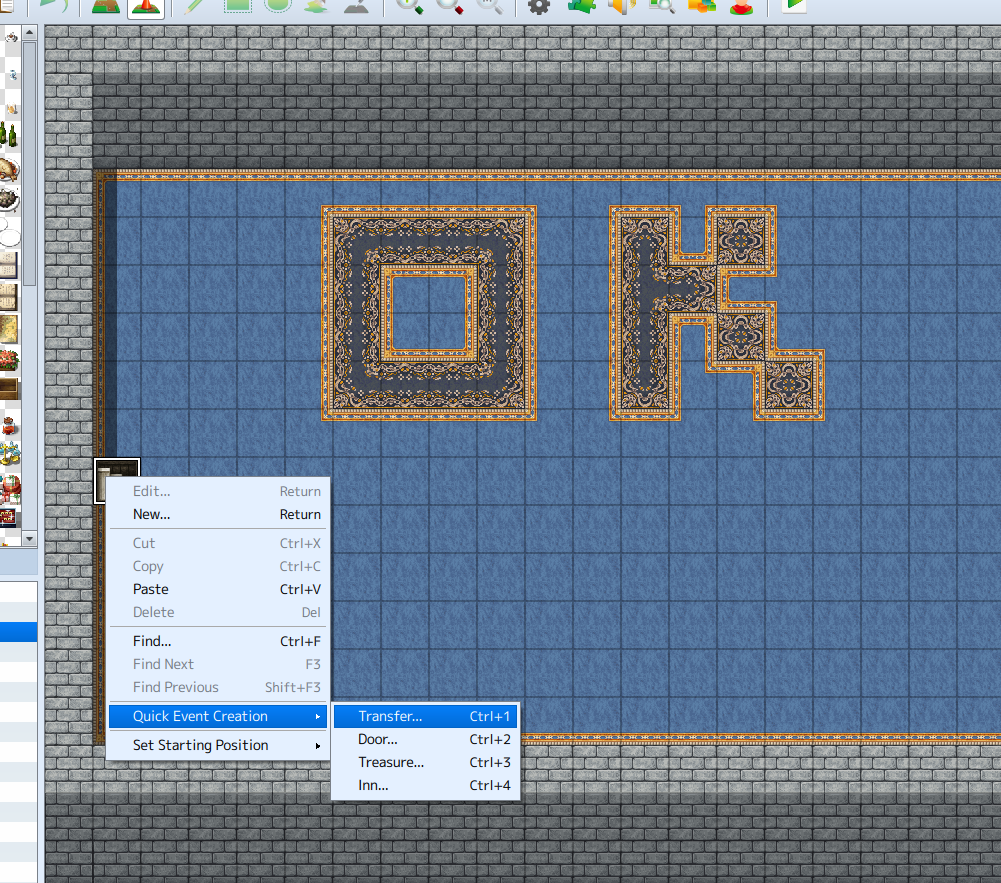 You should be able to go back…
也要能回去才行…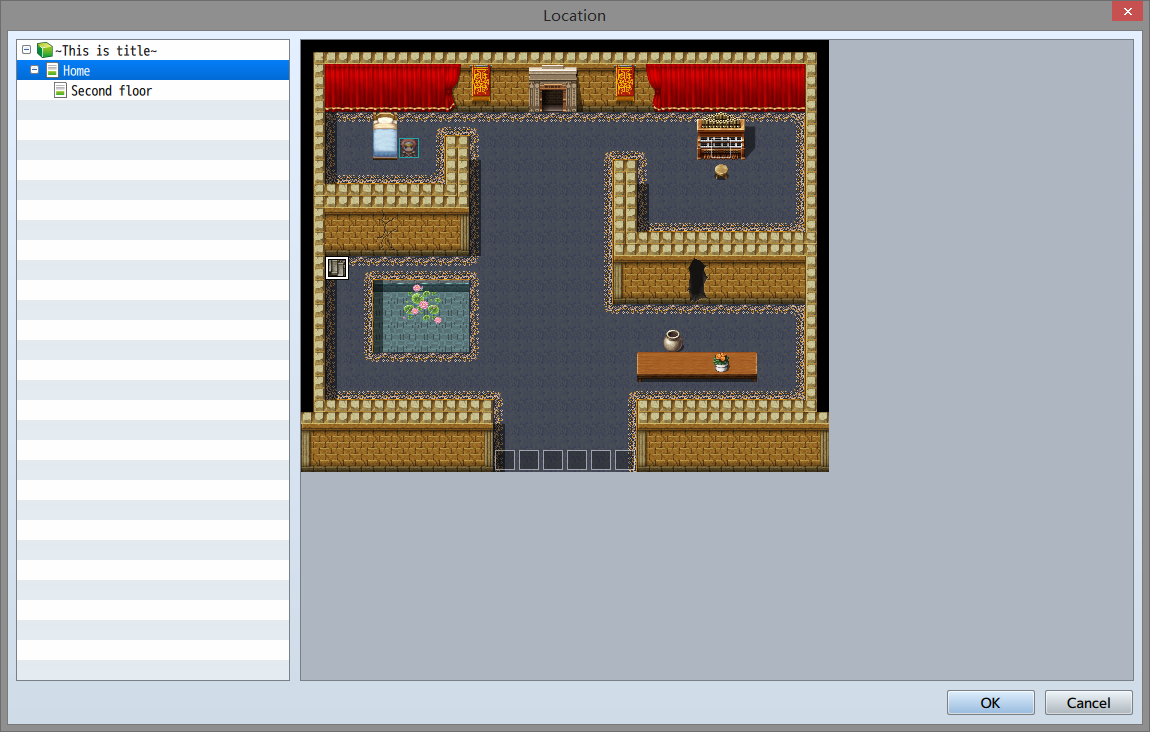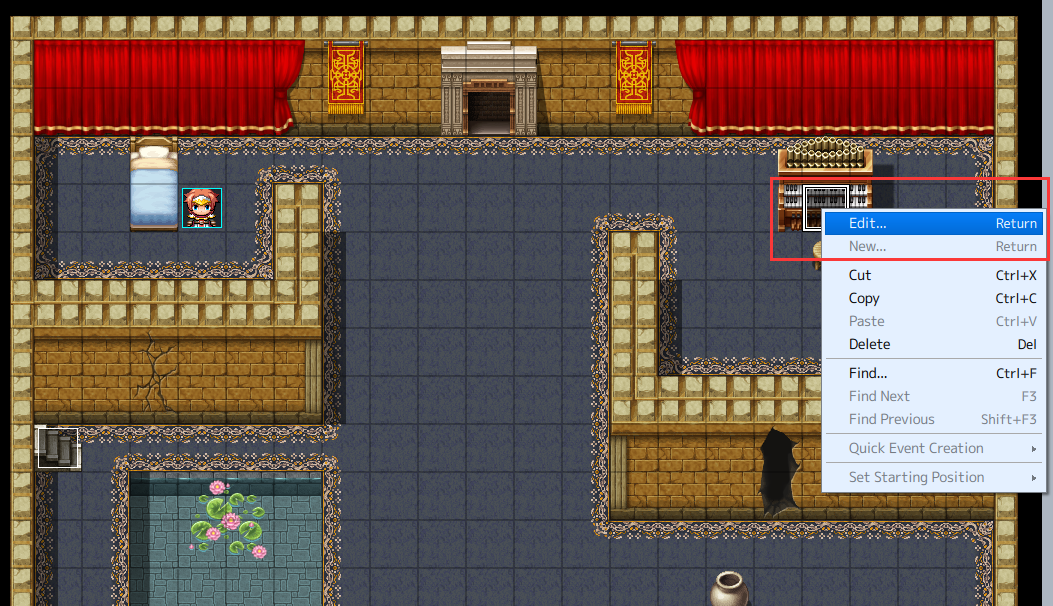 You can edit it right-click for a box that has an event
对已经有事件的方块你可以右键编辑它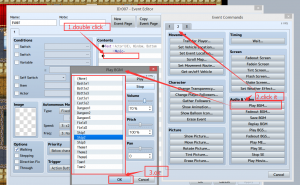 A music player is set up here. In fact, every scene can set up its own BGM. The setting method is in scene editing. I'm sorry, I didn't arrange picture information.
这里设置一个音乐播放器,其实每一个场景都能设置自身的BGM,设置方法在场景编辑里面,抱歉这个我没有整理图片资料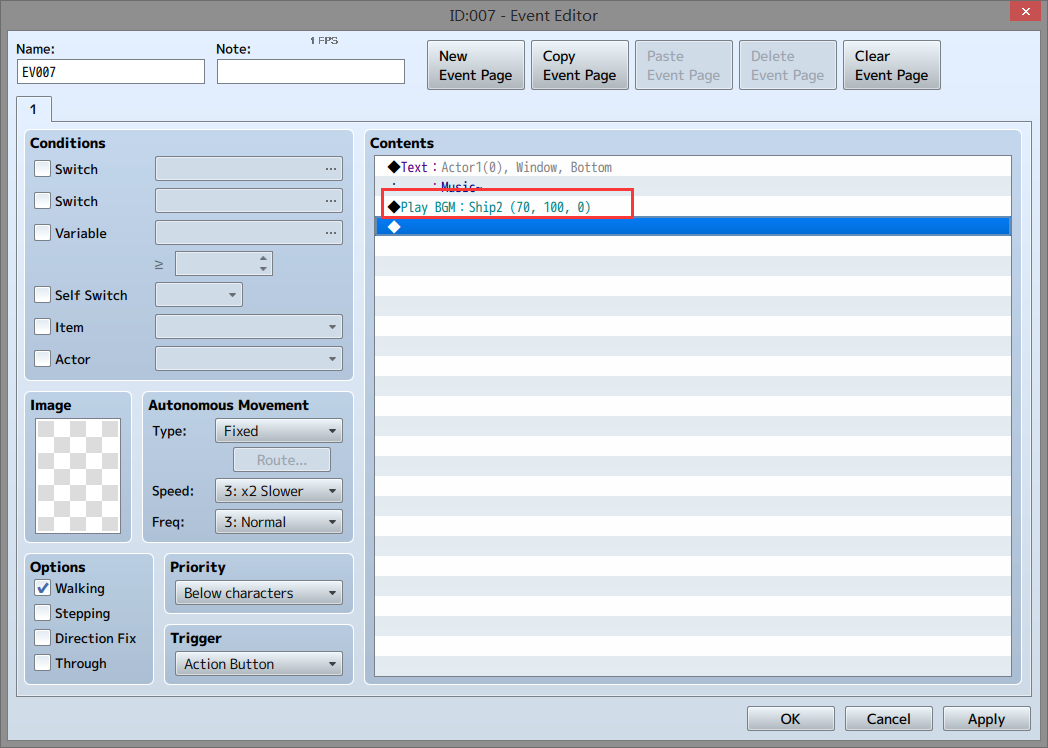 After the completion of the setup
设置完成之后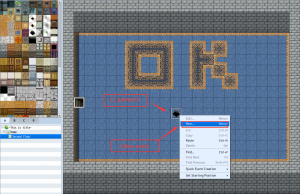 Then improve the two building
接下来完善一下二楼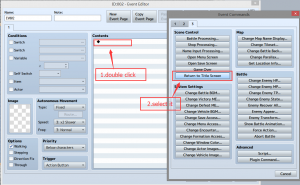 As shown in the picture
如图所示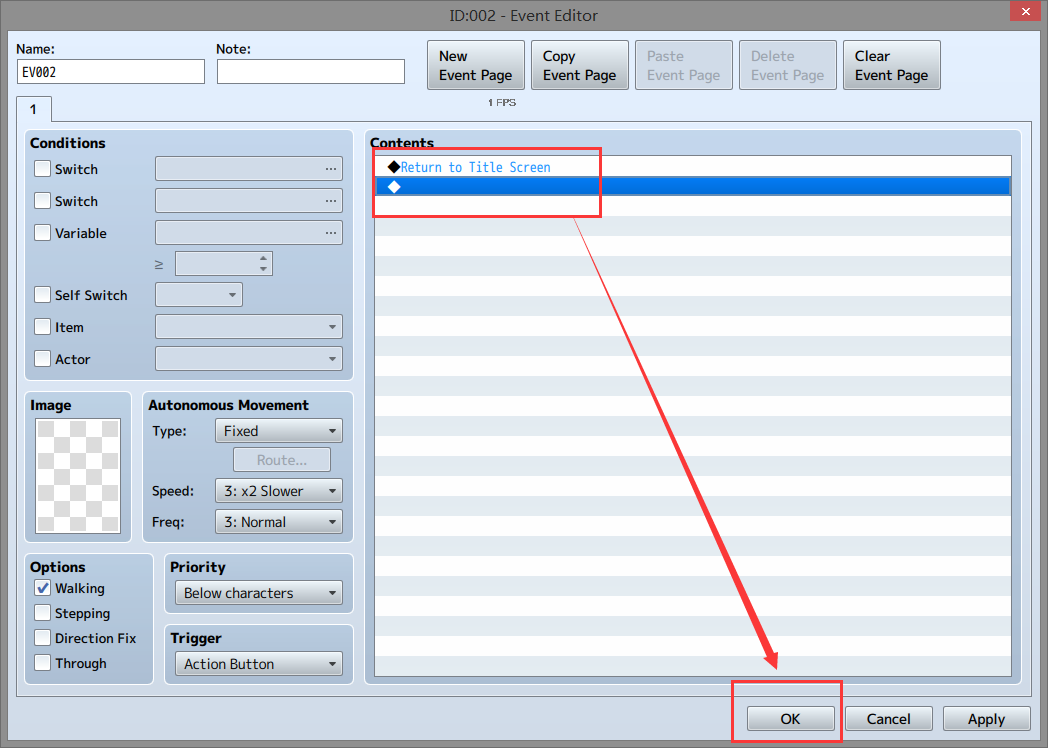 After completion
完成之后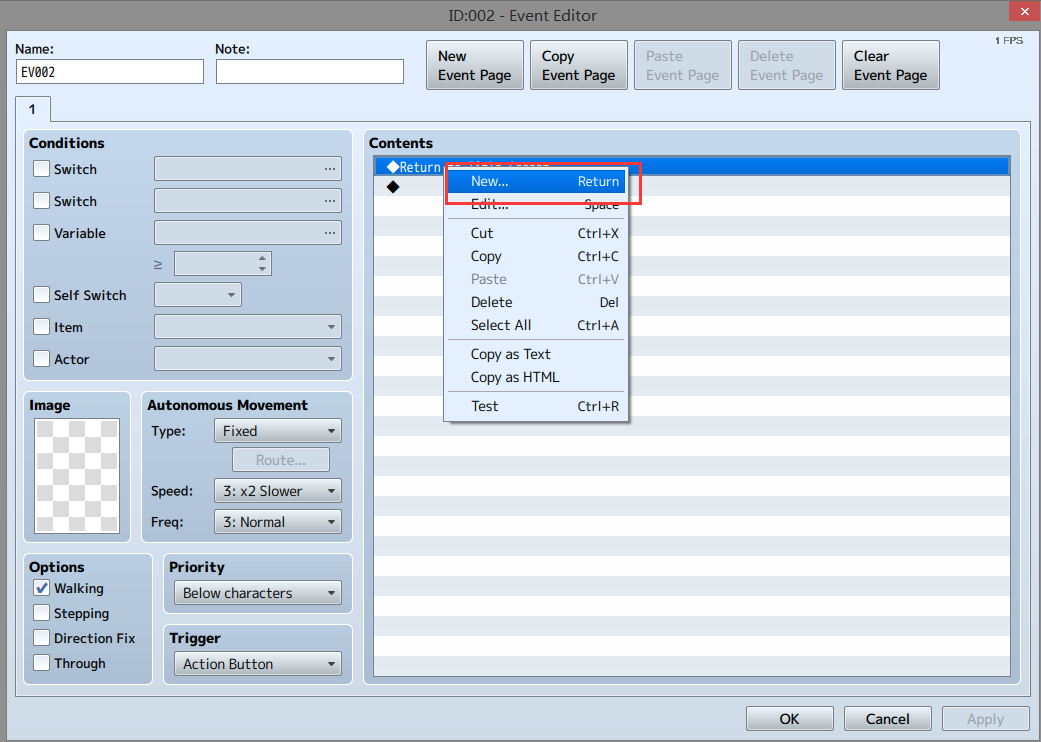 I suddenly think about adding a text message, and it's time to come.
突然想起来要添加一个文本提示,此时还来得及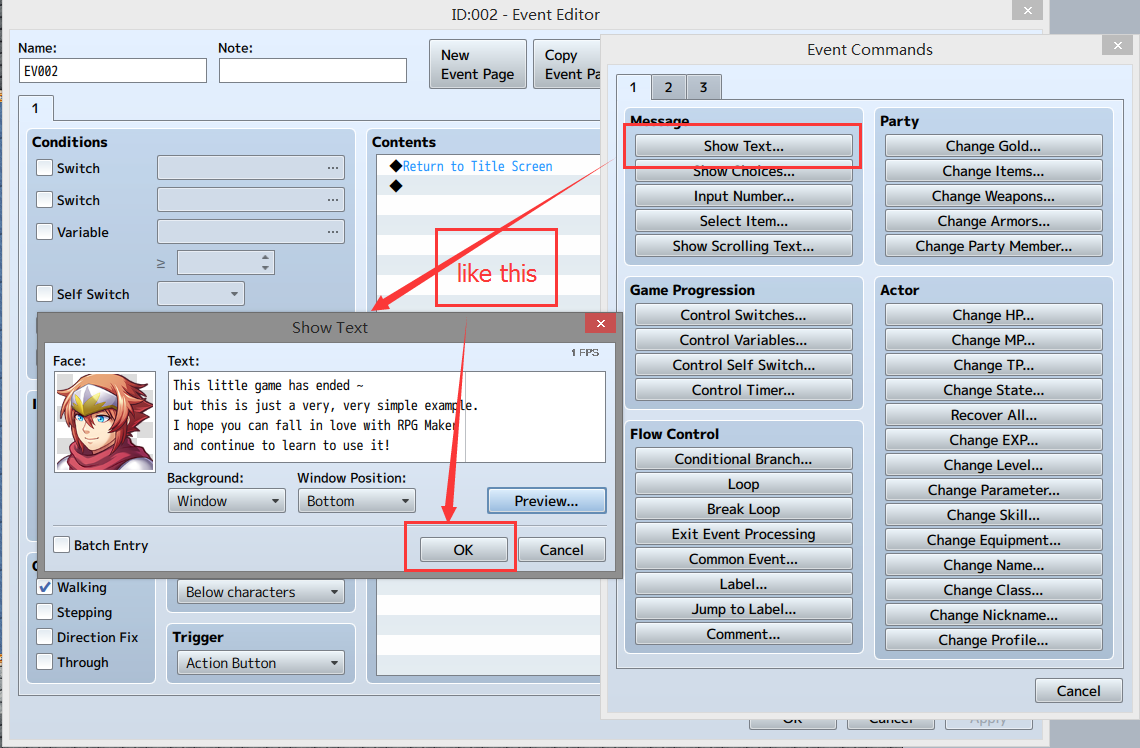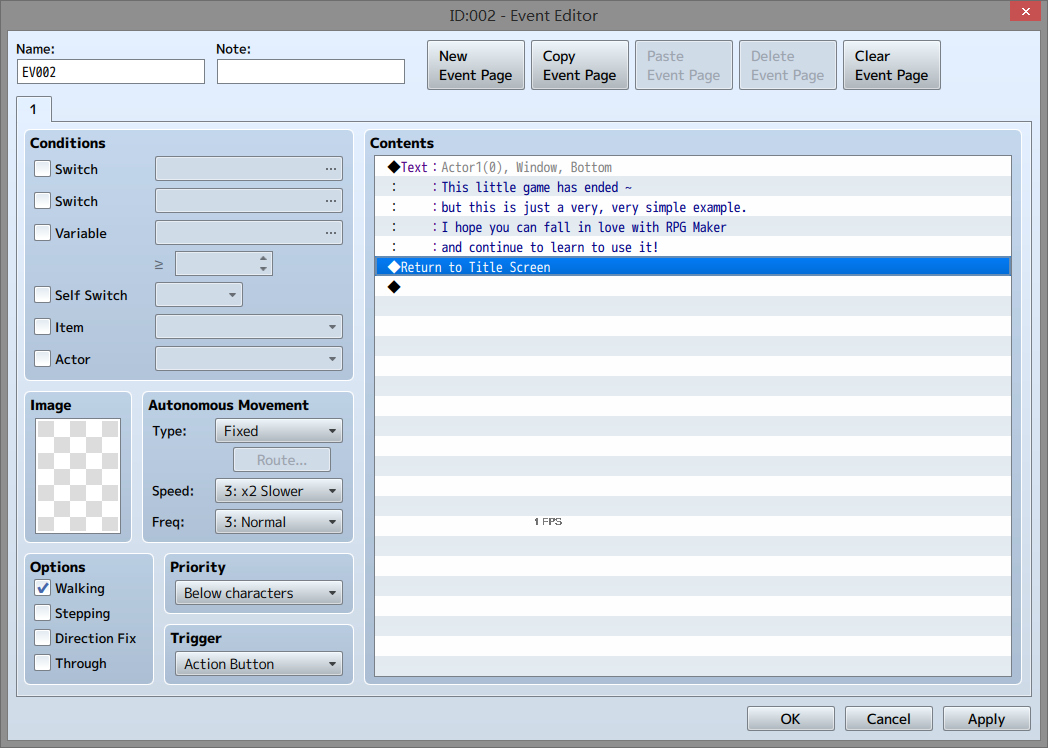 After the completion
完成之后~
补充内容: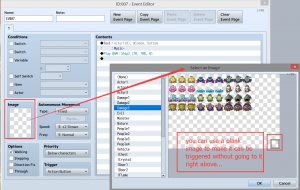 Before the piano can't trigger the event directly, because you can't go to the piano, you can use my alternative solution.
之前钢琴是没法直接触发事件的,因为你不能走到钢琴上面,你可以用我的另类的解决方法。
And don't forget the last hole that needs the same setting.
并且别忘了最后结束的那个洞,也是需要同样的设置的
OK~
The whole frame of the game is good, and then you can generate the game~
整个游戏的整体框架已经好了,接下来你可以生成游戏~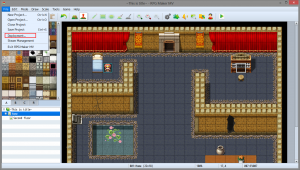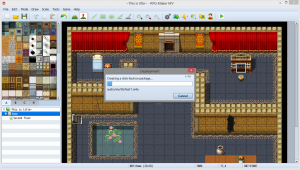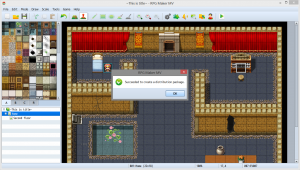 Complete, go to your output folder and find it
I also put it on my website, and you can click to play【click on me】
完成,去你的输出文件夹中找到它即可~
同时我也将其放到了我的网站上,你可以点击试玩【点击我】